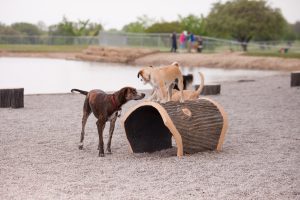 When considering a move to a new city, dog owners will often seek out the nearest dog park within their vicinity. Luckily, they may not have to look far since during the past five years, the number of dog parks in the U.S. increased 20%1. Even though there may be a park close by, there is one growing concern when it comes to dog parks. Owners are finding that just because they are there – it doesn't mean they are good.
When dog parks were first introduced in city plans, they were designed to be a large open space that was fenced in and safe for owners to let their dog run around in while off-leash. The concept for a dog park was that the dog would use this space to release their energy after being confined to a small space all day. For some cities allowing a large gated area for the dogs to play in seemed like enough. For others, a large bare space didn't seem adequate and thus began the competition to find what makes a dog park stand out from the rest.
One of the reasons why dog owners decide whether to visit a dog park is the location. Successful dog parks are typically located along a trail system where owners have a chance to not only walk with their dog but also give them a chance to play. It's also more likely to become popular if there is parking provided since some owners may live outside the immediate vicinity or may use the park as a pit stop for their pet before or during travel.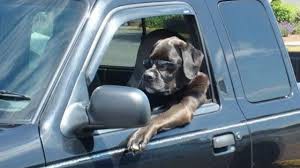 Upon arrival at a dog park the owner must feel safe unleashing their dog. Luckily, it seems standard for most parks to offer a double gated area to ensure that owners have an area where they can enter and shut the gate behind them. They can then safely unleash their dog before opening another gate which allows them to enter the park. While the double gated area ensures the safety of the dog, many park users prefer a separate entrance and exit. This way owners bringing their rambunctious dog into the park aren't crossing paths with those who are coaxing their dog to leave.
Regardless of whether or not the park has a separate entrance or exit, one of the deciding factors is adequate drainage. No one wants to take their dog to the park to have them become muddy or uncomfortable. This is why it is important to consider the surfacing for the park. Although grass is still the most desirable surface covering, other substitutes such as Woof Fiber (EWF), decomposed granite or synthetic turf are also acceptable as long as it suits the climate and park size.
Even if the gate and surfacing has met approval, there are still a lot of other factors that influence an owner's opinion of the park such as the amenities offered for the owner and their pet. While running around may be a thrilling experience for a dog, the owner's needs should also be considered during their visit. This is typically achieved by offering areas where owners and their pets can bond such as specific agility training exercises, or entire courses to help a dog develop confidence and show off their skills.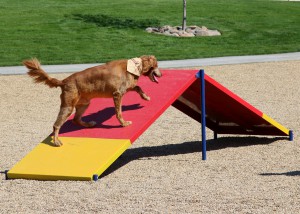 One of the remaining and undoubtedly most influential factors that decide whether or not a dog park is successful is the way it handles waste management. Recently parks have been implementing bins that are exclusively intended for animal waste. This trend is due to the fact that dog waste currently makes up as much as 80% of the garbage found in bins and containers in city parks2. This is why it's imperative for waste bins to be easily accessible, labeled and kept within an appropriate distance that encourages use but doesn't hinder the usability of the park.
Whether your park focuses on achieving the best location, gates, equipment, or waste management practices, the one quality that makes a dog park truly successful is if it's built with dogs in mind. Unlike children who eventually outgrow a playground, dogs may spend their entire life visiting the same park. So even though it may be difficult to continuously change it once it's built, it's important to ensure that it is well maintained and that it evolves just as much as the dogs that visit.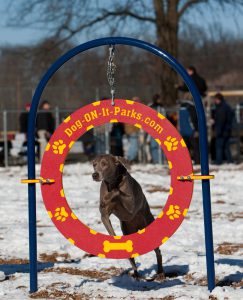 Sources: 1) LA Times , 2) CTV News
Emily Matlovich is the writer for CADdetails' blog Design Ideas for the Built World. The blog is an extension of CADdetails.com, the leading provider of manufacturer-specific building product information, high-quality CAD drawings, 3D models, BIM files, specifications, images, projects and related documents from over 500 of North America's top manufacturers. All of their high quality, digital content is available for download 100% free of charge.