If you're a dog, there is nothing better than sticking your head out the window of a car while on a road trip or just a short jaunt. The beautiful smells and the excitement of going somewhere new (or to your favorite dog park!) can be one of the happiest activities for your pet. Dogs love going for a ride and you might as well make the experience enjoyable for everyone involved. Here are some pet friendly features you should look for when purchasing a new or used vehicle, or outfitting your current car.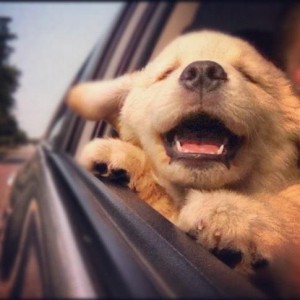 Easy access – a hatchback or back door that lifts up so the dog can jump in and out with ease. It also makes things easier for you and your back when lifting a crate in and out of the vehicle! Seats that fold flat are also a good idea because it keeps the seats themselves from getting too dirty. Subaru and Volvo, along with other auto companies offer pet-friendly designs and packages to help keep Fido happy, and lastly affordable seat covers to help keep your car more dog-friendly and less pig sty are never a bad idea.
When traveling with a pooch it can be convenient to have a large cargo area to accommodate dogs and supplies, such as spare tires, water/food, leashes, etc. If you're an owner who doesn't want your dog in the front seat, looking for a car that comes with a 'pet barrier' is ideal or purchase a cargo divider afterwards. Large dogs can be difficult to lift in and out of cars, and you don't want to hurt your back so a lower to the ground profile will make it easier for dogs of all sizes and ages to climb in and out on their own.
Windows, great for rolling down, less great to clean dog slobber off of! However, keeping them rolled down on warm days (remember if it's over 75 degrees it's best to leave Fido at home) to provide ventilation and fresh air is must. Another nice option are rear A/C vents or air vents on the seat itself so your doggy can benefit from the cool air on a hot day. Most dog owners know carpet is pretty much a dog hair magnet. Paying a little extra for rubber mats makes a huge difference as does selecting a vehicle with an easy-to-clean interior. If your pooch is smarter than the average bear or has magically grown opposable thumbs, childproof locks are one of the most important safety features as they can help prevent the dog from accidentally opening or closing the window or door.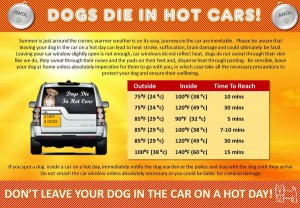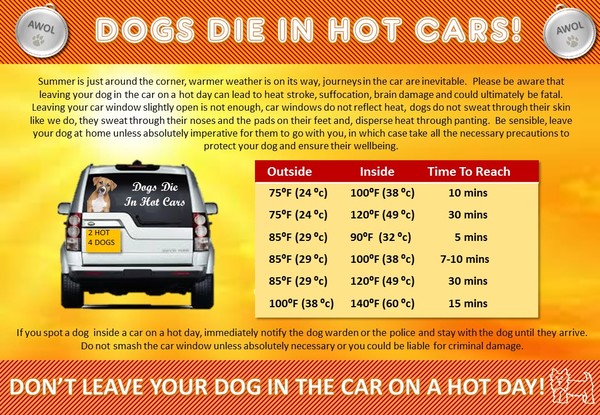 No matter what vehicle you and your pooch are riding in you want to be able to trust that your dog is safe. Some guardians use a padded harness that secures the dog to the seat, however recent studies have shown that they may not be safe as previously thought. One of the safest options is a secured, crash-tested crate in the previously discussed cargo area. Whatever option you choose, the most important objective is to keep your dog safe at all times and that also means not driving with your dog on your lap. Yep, we said it. Please don't. It's unsafe for you, your pup and everyone else on the road.
Here at Dog-ON-It-Parks, we're all dog lovers and seeing a dog happily riding in a car with its tongue rolled over to the side, nose twitching, smelling everything the world has to offer is the best thing ever! Make that ride as comfortable and as safe as possible with a pet friendly vehicle – your dog will love you for it!