It's that time of year again…Seattle Pride is this Sunday June 26, 2016, so get ready to walk and celebrate the LGBT community! What better way to mark the occasion than to bring your pooch to the parade with you? Here are some helpful tips to ensure you and your pup have a wonderful time this weekend.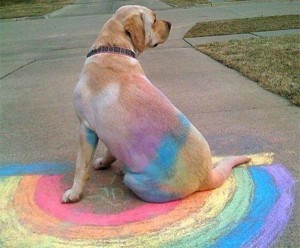 First of all, remember water! It's going to be a warm one and it's important to stay hydrated. We love these lightweight, collapsible bowls from Amazon; they have a handy clip that attaches to Fido's leash or collar, so you can be (mostly!) hands free.  You may also want to plan for dog-friendly places to stop and rest.  The parade route runs along 4th Avenue in downtown Seattle, beginning at Union Street and north to Denny Way. Consider popping into Bandits Bar on Denny; it's small, quaint and the drinks are good! After the parade, there's a wide selection of pet-friendly eateries including Le Pichet and the Belltown Pub (which has an exclusive menu for your pooch!) on 1st, The Pink Door down in the Market, of course Seattle's iconic Norm's in Fremont.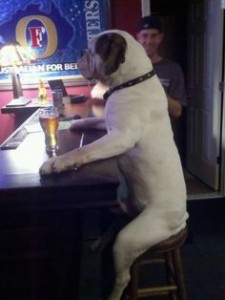 There are more attractions for you and your furry friends on this day of celebration! There are some fantastic dog-friendly hotels to stay at while in Seattle, including the Hotel Monaco.  Did you know that all Kimpton hotels are pet-friendly?  It's true!  There's no additional charge for Fido, no size/weight restrictions and they also offer loaner pet beds, water and food bowls, and the concierge always has a handy list of nearby attractions that will welcome both you and your pet.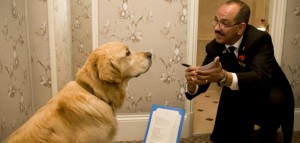 Want your pooch to look its best for the parade? Check out Mod Podge Rocks for instructions on making this fabulous "Sparkly Pinata" costume.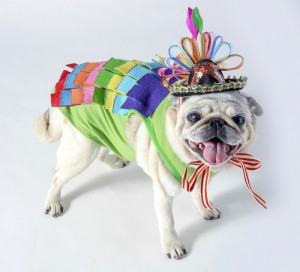 Hopefully these tips will give you some ideas on how to make Pride fun for you and four legged friends!