As dog park enthusiasts, we know that running and playing off-leash improves the quality of life for our furry friends. Here are some etiquette tips to help ensure a fun, safe, and happy visit.
Take for instance your first act upon arrival to the park…you unclip the leash and pull out your cell phone or even a favorite book.  Stop right there.  Put your phone away!  Dog parks not only provide healthy exercise for your pup, but can also help us humans make better decisions by choosing to embrace the outdoors, time with our pets and being present.
Keep a close eye on Fido! One moment of playfulness can turn sour pretty quickly, especially near the entrance as new dogs come in and others are leaving. It's especially important for your furry friends to have manners with other dogs, so if you notice rude behavior such as humping, body slamming, stalking etc, it may be time for a break.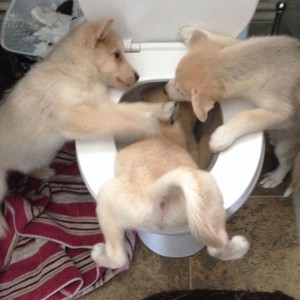 Barking excessively is also something to be aware of. It can be stressful for the other dogs, which can also lead to aggression.  And let's be honest, even the most avid dog lover may get a little fed up with the one dog who insists on "shouting" the whole time. Take Barking Buster home!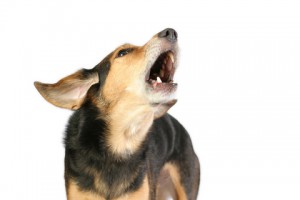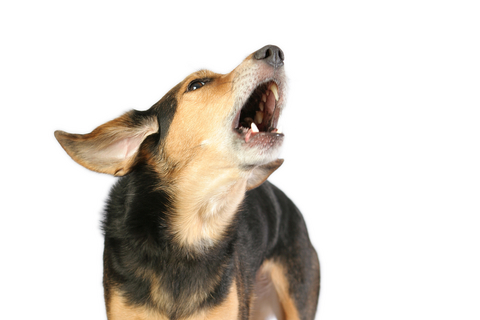 While some dogs greet their fellow canines quite nicely, they may still need some help saying hello to people. Certain behavior while intended to be friendly, can be perceived as uncouth to the person on the receiving end. Jumping and enthusiastic sniffing of nether regions are both common (but rude!) greetings that can potentially make someone else's dog park visit less enjoyable. Working with your dog on impulse control can be a huge help!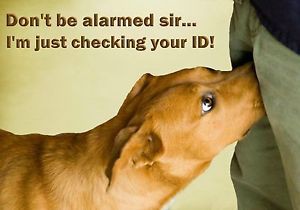 Avoid clusters of both people and dogs; a concentrated area of too many pups in too small a space can lead to a pack mentality. Much like cliques in school, one person (or dog in this matter) can end up being picked on.
Utilize the entire dog park, it gives you a chance to get some exercise along with your dog and they'll also enjoy all of the new smells. Many dog parks offer fantastic walking trails as well as agility equipment, so each visit can have some variety.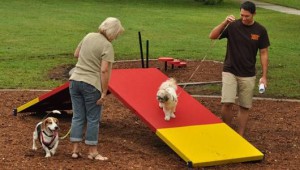 Remember to scoop your poop! To make the setting clean and enjoyable for everyone please clean up after your dog. Stepping in poop is a sure fire way to make your outing way less enjoyable. If you want to go the extra mile, you could pick up poop that has been left behind by other dog owners. You score some doggy karma points and the park is a little cleaner for everyone else.  Win win!
Most importantly, do a little research before you go to the park. Does your dog need to be spayed or neutered?  Are kids welcome? Are there breed restrictions or any fees or license requirements?  Make sure you know the rules beforehand, so combined with your new etiquette knowledge, you and Fido can make the most out of your time together.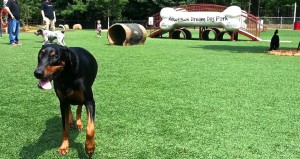 Thank you for reading! If you have any more questions about dog park etiquette, please don't hesitate to ask. Woof woof!