OMG = Oh, My Gourd! We know it can be hard to say goodbye to summer, but we have a secret: Fall is the BEST season if you're a dog lover! From frolicking in leaf piles, Halloween costumes, and pumpkin spice everything, read on to find out how to make the most of the season and embark on some fun outdoor adventures with your pup!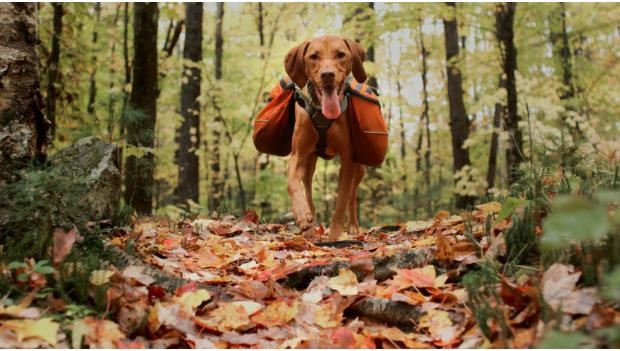 Outdoor Adventures
Fall is the best time of year to take Fido on an outdoor adventure! Before the weather turns cold why not do some camping, hiking, or fishing with your pup? Before you embark, make sure to search Bring Fido for trails and campgrounds in your area that allow pets. And don't forget to bring food, water, emergency supplies, and blankets! You'll love admiring the gorgeous fall leaves and your dog will have a blast playing in them. For an outing the whole family will enjoy, visit a local pumpkin patch or apple farm! Many of them are pet-friendly.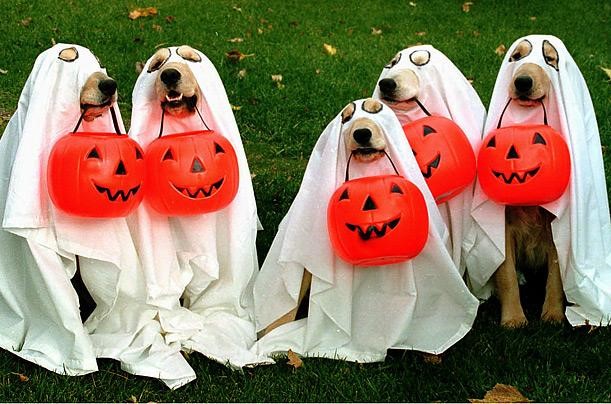 Dogoween
Is there anything cuter than a costumed dog? We don't think so! No matter if it's a ghoulish Greyhound, a princess Pug, or a Catahoula cowboy, dressed up dogs show off your creativity and your dogs furr-sonality. There are a ton of off the rack costumes available this time of year, or you can go the DIY route and create a costume from your own imagination! Check to see if your town has a dog Halloween event such as a parade, costume contest, or fundraiser for a local dog park. Also considering hosting your own Dogoween party with friends and family. If your dog has a comfortable costume, he would love to tag along trick or treating with the kids!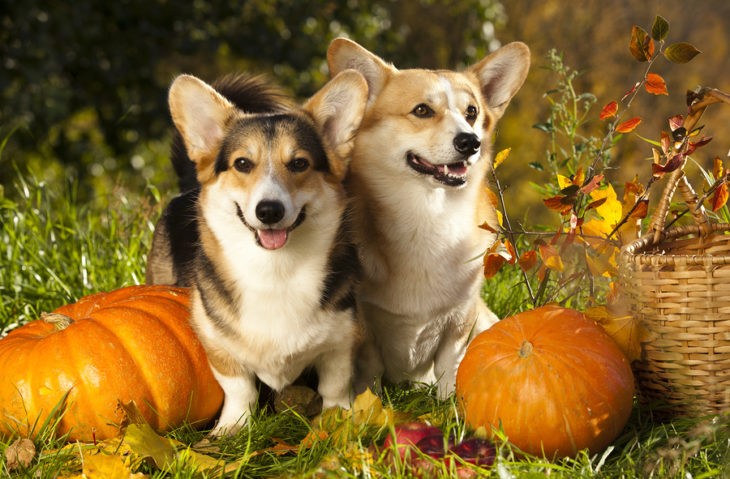 Pumpkin Time
One of the best parts of fall for us people is cozying up to a pumpkin spice latte…while also eating a slice of pumpkin pie and carving a Jack-O-Lantern! Why not include your dog in all the pumpkin goodness? Pumpkin is not only delicious, but tremendously healthy for your pooch. It packs a nutritious punch with beta-carotene and vitamins E, C and B, and also boasts a healthy amount of dietary fiber. Pumpkin is great for your dog's digestive health, keeping them regular and helping with any loose stool issues they may be suffering from. Make your pup's day by with their very own puppacino! Simply serve them 1/3 cup canned pumpkin with a dollop of whipped cream on top. You can also make these easy DIY Pumpkin Spice Dog Treats, which will have your dogs tail wagging all the way through Autumn. Happy adventuring!