Sitting on a bench next to your dog…what could be better? To Fido…nothing!  While your mind is on the house and car and kids and work…his mind is on the feeling of being next to you. Just enjoying the casual scratch of his ears and listening to all the sounds and smelling all the smells the world has to offer. Dogs are incredibly therapeutic; their calming presence reminds us to slow down and their curiosity is a good reminder to appreciate the small things. They love us unconditionally, are pure in their intent (especially if it involves treats!), and spread love and joy with a happy wag of their tail.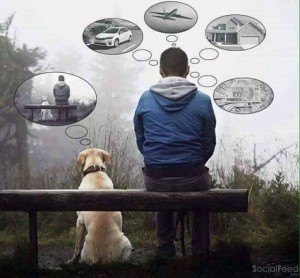 Dogs add almost an immeasurable value to the family unit. With childhood obesity becoming an epidemic in the United States, getting a dog could be a way to help your little munchkins stay fit and healthy. If your child wants a dog that means they will be outside playing with their furry friend and taking their dog on walks, not to mention the regular trips to your local dog park! All of this can mean less time playing video games or watching television, and instead developing new and healthier habits.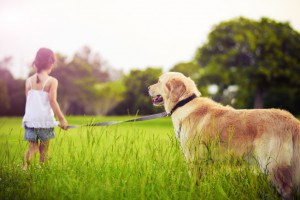 Pets can also provide a sense of security in a family, especially by "alert barking" when they let you know they've heard something out of the ordinary or become protective of you when strangers are near. Many dogs have gone above and beyond to protect the ones they love. There was a recent story of a dog who saved its seven-year-old human from a rattlesnake by allowing itself to get bitten while the girl made her way to safety. Who doesn't need a hero in their family?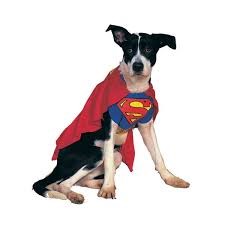 Now you don't have to pay extravagant prices for special pups when you're looking for a furry friend. While many people do pick out a breed they are fond of and purchase their pets through reputable breeders, that is not the only avenue. Adopting or rescuing a dog is incredibly rewarding (just ask the guardians of our office dog Rory!), and you save a life while doing so. Visit your local humane society for more information on the adoption process, as each rescue organization does things differently.  It may involve a home visit, a meet and greet with all family members including your current pets, as well as an adoption fee or recommended donation.
Here at Dog-ON-It-Parks, we encourage you to take a moment and give your pup a hug…but only if they enjoy it!  Even better, take them for a walk or visit your local dog park to show your appreciation.  Dogs have the ability to enrich and change our lives for the better…that's what makes them best in show!