Protect your pets! There are many foods that can hinder your dog's health and Dr. Justine Lee has some wonderful insights and much needed information for all pet owners. Dr. Lee is a world-renown veterinary speaker, DVM, DACVECC, DABT and a double board-certified emergency critical care specialist and toxicologist. She's also the CEO and founder of VETgirl, which is a subscription-based podcast and webinar service offering RACE approved continuing education.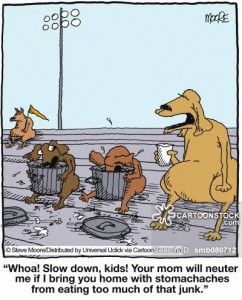 According to this expert some of the most ten commonly talked about poisonous foods for dogs are actually more of a question mark. Avocado, for example, isn't poisonous at all. While fertilizer might have scary looking names on the list of ingredients, most of the contents are natural and harmless. Garlic is another food that pet owners don't need to worry about. An average-sized dog would need to eat a lot of garlic before they showed any signs of sickness, but talk about bad breath! What are you going to do when your animal comes up to you with garlic breath? Give your furry friend a "doggy" breath mint.
On the other hand, there are some foods which are dangerous, but not rarely are they deadly. Grapes and raisins are poisonous to dogs and can damage their kidneys, but scientists aren't sure what chemical in the grapes and raisins actually affect dogs. What's more unusual is that not all dogs appear to be affected by the toxin. Then there is caffeine, this can be found in large doses in coffee beans and other stimulants. You might need your morning coffee, but dogs can accidently ingest caffeine if these products are left within reach. Please be careful when throwing your coffee grounds in the trash.
Dr. Lee also points out some foods and substances which are extremely poisonous and you should keep your dog far away them. Bread dough is one of them because it contains unrisen yeast. There are a couple of concerns for a dog that has eaten bread dough. First of all, there is a large mass of dough in the stomach that is continuing to rise. Plus, the warm environment of the stomach promotes ongoing fermentation of the alcohol in the dough, which can result in ethanol toxicosis. Chocolate is horrible for your pets as it has high amounts of theobromine which is extremely toxic to dogs. Xylitol is poisonous as well and can be found in chewing gum, mints, toothpaste, nasal spray, and over-the-counter medications. Xylitol is quickly absorbed into the bloodstream, which causes a release of insulin from the pancreas. This release of insulin results in a rapid decrease in the level of blood sugar. If untreated, these conditions can be life-threatening.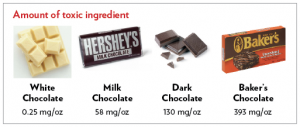 We love macadamia nuts around here, but make sure your dog steers clear of them. They are 80% oil and the high fat content can inflame your dog's pancreas. There is also an unknown toxin in the nuts which can affect your dog's brain waves and muscles. Last but certainly not least, is mold. Mold can be dangerous to everybody, including your dog. The most common sources of toxic mold are found in pasta, nuts and cheese.
In order to make sure your pooch lives a long and healthy life, please keep these things out of reach and spread this important message to dog owners all over the world.
Tags: dog, dog food, dog health, dog safety, dogs, natural pet care, pet care, pet owners, pet safety, pooch